Explore Your Creativity At The von Liebig Art Center in Naples
Posted by Mark Washburn on Monday, January 26, 2015 at 3:04 PM
By Mark Washburn / January 26, 2015
Comment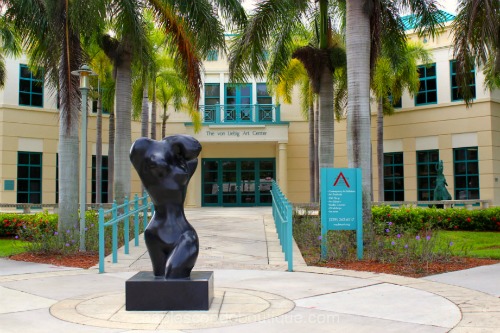 Naples is a community full of elegant art galleries but it is also home to an art center that offers year round classes geared to young children and adults. The von Liebig Art Center is a special place in the hearts of many residents. Master artists and other experts work to develop a lifelong love of art. Six art studios, including a clay room, play host to amateur and semi-professional artists who want to hone their craft and get expert guidance in the hands of talented experienced professional artists and art instructors. Naples is home to a creative community of artists.
The Naples Art Association since 1999, with an eye toward promoting and advancing education, interest and participation in the visual arts, has operated the von Liebig Art Center. It serves individual artists of all ages and skill levels. The von Liebig Art Center is located at 585 Park Street, between Park Street and 6th Avenue South near a Starbucks. The art center is open Monday-Friday from 10 am-4 pm; Saturdays and Sundays seasonally. Many residents view the importance of having the von Liebig Art Center in their neighborhood as a jewel and community resource.
Just behind 5th Avenue South in downtown Naples, the art center attracts both residents and tourists not just to its art classes, but also to a wide variety of art festivals, ongoing exhibits that feature international, national and local talent as well as art workshops for both children and adults. 5th Avenue South is a well-developed area in downtown Naples with fine dining, sidewalk cafes, boutique shops and brand name stores, and entertainment venues. Olde Naples is home to a charming collection of historic homes and luxury shops, art galleries, fine restaurants and hotels that line the landscaped streets and promenades in this beautiful setting near the beach.