Enjoy Naples Sunrises & Sunsets This Fall
Posted by Mark Washburn on Friday, November 15, 2019 at 2:09 PM
By Mark Washburn / November 15, 2019
Comment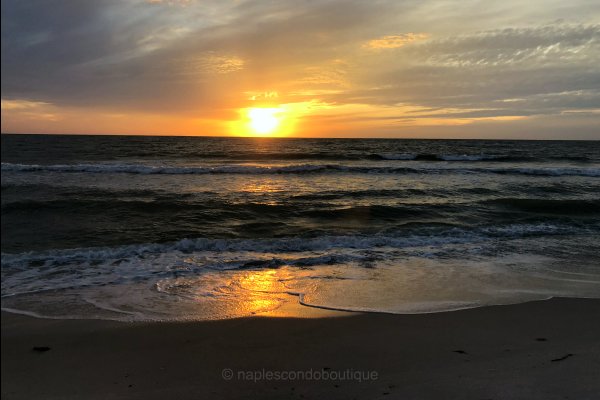 It's fun to visit Naples any time of year, but fall is an especially great time to take advantage of some of the state's best sunrises and sunsets. While it's easy to get drawn into the blue skies and warm temperatures, heading out a bit early or ending your day on the beach can be just as fantastic.
Even if you're not a morning person, you certainly won't want to miss the experience of watching the sun come up over the sand and water. Southwest Florida has plenty of great spots to choose from, including Vanderbilt Beach, North Gulfshore Beach and Tigertail Beach.
Towards the end of the day you may want to venture to Naples Pier. It's an especially popular location around sunset, so be sure and get there early if you want to grab a seat to watch the sunset.
Of course, you can always plan to spend the entire day in the area. The location is also a great place for paddle boarding, fishing, or setting up a picnic lunch. Along with Naples Municipal Beach, you can also try heading out to family friendly Lowdermilk Beach Park or Clam Pass.
Another option is to get out on the water. There are specially designed sunset cruises that provide the perfect spot to take in a sunset and the rest of the scenery.
If you can swing it, you might try for a table overlooking the sand and water. The views are said to be especially good from upscale Baleen, located at LaPlaya Beach & Golf Resort. Another option is The Turtle Club. Located at Vanderbilt Beach Resort, the restaurant provides some tables right on the sand.
Other good choices include The Dock at Crayton Cove in Old Naples, Gumbo Limbo at The Ritz-Carlton, Naples and HB's on the Gulf, located at The Naples Beach Hotel & Golf Club.