Downtown Naples Undergoing A Transformation
Posted by Mark Washburn on Monday, June 20, 2016 at 2:16 PM
By Mark Washburn / June 20, 2016
Comment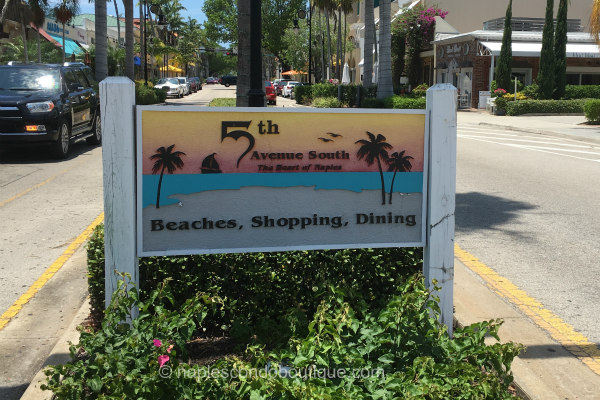 Big plans are changing the look of downtown Naples from the corner of Fifth Avenue South to Fifth Street South.  Development plans will re-shape this epicenter of Collier County that could revitalize and make over its character.  New residential developments in the next several years will add dozens of new condos and commercial space to the area.  Developers and city leaders mostly think attracting new business is a good thing, but some longtime residents say changes may hurt the quaint character of local businesses and add congestion.  As the real estate market is booming, some residents of the community are concerned that as developers build up, popular local establishments and eateries may be demolished. 
The Naples Downtown includes 3rd Street South, 5th Avenue South, Crayton Cove, Bayfront and Tin City.  Many people in Naples believe these proposed mixed-use projects would be a positive addition to downtown Naples.  The city has already approved several mixed-use residential and commercial projects in the downtown and Old Naples areas.  There has been a group of residents who oppose plans for growth and future development, and have addressed the city council this year with their grievances.  Specifically, they oppose 11 residential units to go above retail space.  Residents are concerned about possible vacancies and violating height requirements.

Other development has been taking place north of Fifth Avenue South between US 41 and Goodlette-Frank Road.  Plans have been scaled back for Naples Square, which will see 300 new condos; commercial and retail will be added in the future.  This is less than the original proposal.  Developers see a demand by homebuyers for a walkable downtown area where people live, work, shop, eat, and play.  Developers believe the hot downtown market is creating a need for more residential space.  A majority of City Council members are supporting redevelopment and a pitch to attract new businesses.  There has been a change in demographics in Naples as well, with retiring baby boomers moving to urban areas with more convenient services and amenities within walking distance.  Transformations also include reducing lanes along busy Central Avenue in downtown Naples and installing roundabouts and green space from Baker Park to 8th Street.  Business owners are worried that the plans will block cars from entering into businesses.  Lanes will be reduced but city leaders claim the roundabouts will replace traffic lights and ease traffic flow.