Discover The Naples Historic District
Posted by Mark Washburn on Monday, January 9, 2017 at 10:46 AM
By Mark Washburn / January 9, 2017
Comment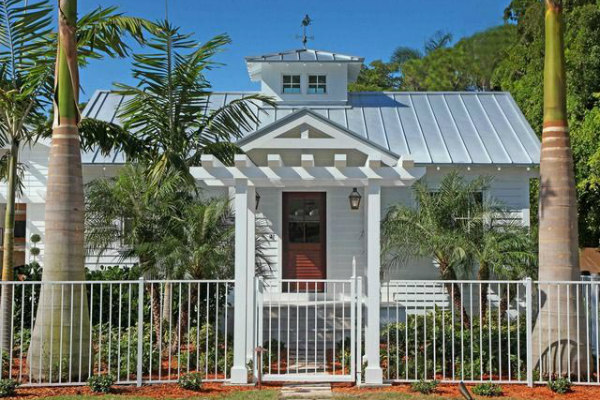 Visitors to Naples are likely impressed by all of the exciting new development, but for longtime residents, they're sure to be just as dazzled by the historic charm of the community. While ambitious developers see a real need for more modern buildings and homes, others are working to preserve the Naples Historic District.

Examples include Cottage Rose, a small cottage that dates back to the 1930s, situated along 7th Avenue South and located just outside the district. With a nod to Old Naples, the house wasn't knocked down to build a new, more modern home, but instead was lovingly restored. It's something the Naples Historical Society would like to see more of, preserving old homes and bringing them back to their former glory.

Old Naples once drew in plenty of famous people and wealthy sportsmen, making their homes in the neighborhoods alongside families such as the DuPonts. These days, residents and visitors can get a taste of the old days by taking part in a Naples Historic District walking tour, heading up historic Third Street South and visiting the location where the impressive Naples Hotel once graced the community.

There's also the location of Palm Cottage, constructed in the late 1800s and recently brought back to life. Renowned as one of the last standing Tabby homes, Palm Cottage is on the National Register of Historic Places. Locals know, though, that the home also used to entertain the likes of Hollywood greats such as Gary Cooper and Robert Montgomery, but built as a winter home for Pulitzer Prize-winner Henry Watterson and as an annex for the Naples Hotel.

As new development continues to modernize Naples, there are also proponents of keeping Old Naples alive, bringing to the forefront some of the best of the old days, in support of the Naples Historic District and the vision of bringing the region's story to life for generations to come.