Discover Clam Pass Park In Naples
Posted by Mark Washburn on Monday, November 30, 2015 at 11:53 AM
By Mark Washburn / November 30, 2015
Comment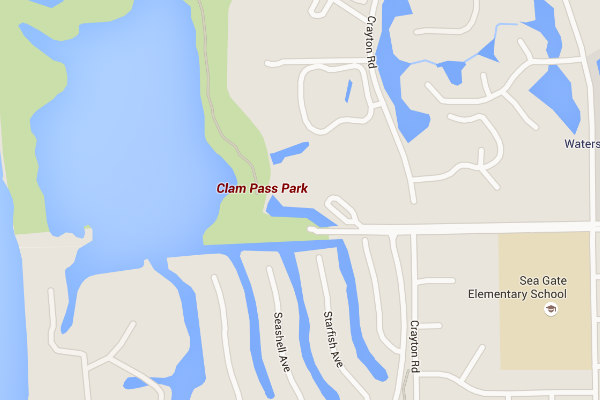 Clam Pass Park is a stunning access juncture to the beach in the North Naples area.  Clam Pass Park, located at Seagate Drive and Crayton Road, is open every day from 8:00 AM to sundown.  Clam Pass Park is a beloved destination in Naples.  With 175 public parking spaces, the Park is free to visitors who have a beach-parking sticker otherwise there is a small fee.

Clam Pass Park is one of the most popular beach access points in Southwest Florida, similar to Vanderbilt Beach.  It encompasses 35 acres of spectacular coastal habitats and preserves.  Beach access is from a long, nearly one-mile boardwalk to the pristine white sand beach.  In fact, the boardwalk is also a destination for visitors who are looking for a peaceful nature walk.  It's a relaxing walk amid lush green landscaping, and butterflies are seen throughout the area.  The boardwalk jogs through a mangrove forest of black, white and red mangroves.  There is, moreover, a tidal bay area that is a breeding ground for birds, eagles, osprey, wading shorebirds, and hawks.

TripAdvisor ranks Clam Pass Park as #8 on its list of 101 Things To Do in Naples.  Within the Pelican Bay neighborhood, it rates high for its nice beach that you can walk to or take a tram ride.  The tram is located at the entrance to the walkway to take you down to the beach.  For those who like walking, you can walk for 3 miles south with your feet in the clear water.  There are clam shells; the sand is full of shells.  At the beach, there is a concession stand, nice amenities and bathrooms.  The concession stand sells fresh cocktails and frozen drinks.  You can rent kayaks, paddleboards, cabanas, and spend a day at the beach.  The beach is a part of the Naples Grande Hotel.  A Greek eatery is located at Clam Pass, as part of the hotel.  It serves delicious build-your-own gyros, Mediterranean salads, hummus and tzatziki dips.