Culinary Delights Abound at Celebration Park
Posted by Mark Washburn on Monday, November 22, 2021 at 11:13 AM
By Mark Washburn / November 22, 2021
Comment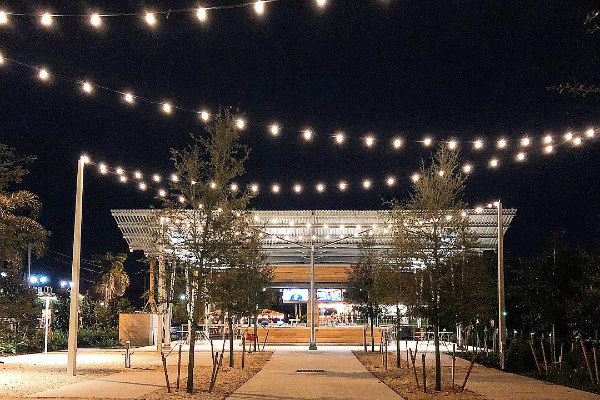 Far from ordinary, culinary delights abound at Celebration Park in Naples. The site's open-air food park already boasts a number of food trucks, busy serving up some creative menu options sure to temp the taste buds of any foodie.
This first of its kind food truck park is known for having a unique selection of food options for diners to choose from. It's a great place to sample some of the flavorful creations or grab an entire meal for the family in one convenient location.
From barbecue to Indian food, tacos to lawn games and live music, there's plenty to experience at Celebration Park. Options include a truck serving up fresh seafood with a Jamaican flair called Islands Seafood.
If you can't pass up a grilled cheese sandwich, try one of the gourmet offerings at Gigi Gourmet. With a mix of cheeses, bacon and apple slices, the truck is also known to serve up truffle fries.
Other options for diners at Celebration Park include a traditional lobster roll or a Mexican food truck called Mega Sabor with slow cooked chicken, rice and beans. The truck offers some vegan selections too, as well as traditional Mexican food and desserts.
One of the latest additions to Celebration Park is an Indian street food chain called Deccani Bites. While this fast-casual concept is a vibrantly colored food truck right now, the owner and celebrity chef behind it expects to start opening up some brick-and-mortar locations next year.
The culinary flavors are traced back to the chef's hometown in Southern India. The owner, Asif Syed, is also behind 21 Spices, a fine-dining Indian restaurant in East Naples.
Celebration Park additionally offers a tiki bar and a pavilion. You'll find the food truck park off Bayshore Drive in Naples. It sits right alongside the edge of Haldeman Creek.
Featured Naples Urban Lifestyle Developments...