Corkscrew Sanctuary Restoration
Posted by Mark Washburn on Monday, February 22, 2016 at 12:14 PM
By Mark Washburn / February 22, 2016
Comment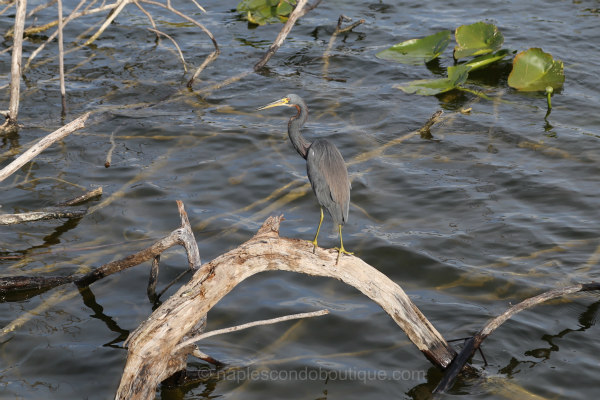 The South Florida Water Management District will pump almost $3 million for the Corkscrew Sanctuary Restoration project.  The project, announced last month by the water management district, will remove roads, plug ditches, and drain canals in order to transform the area into a more natural environment.  The project will also ensure flood control by storing water for residents in the area, and by maximizing benefits for the ecosystem.  The Corkscrew Swamp Sanctuary is a National Audubon Society Sanctuary located north of Naples and east of Bonita Springs in Southwest Florida.  

The Corkscrew Regional Ecosystem (CREW) is a watershed that runs through both Lee and Collier Counties, including a marsh and the Audubon Sanctuary.  By restoring wetlands to their initial water flow, this will mean flood protection for residents in Bonita Springs, an area that flows downstream.  The wetlands hold the water back and it soaks into the ground, replenishing local drinking water.  According to the water management district, the water district and state have put in more than $30 million to conserve the lands.  The federal government agency, the U.S. Department of Interior, has added another $7 million to this important restoration project.

The Audubon Western Everglades Research Center collects data at wetland restoration sites to advise on projects, with a goal to strengthen foraging benefits for wading birds, like the wood storks.  Lost wetland acres are returned back to the wildlife by county, state and federal restoration projects that add acres of habitat back to the ecosystem.  The research team with the Audubon Western Everglades Research Center has developed wetland-monitoring programs for vegetation, wading birds, and mammals.  Historically, the Sanctuary protected the bald cypress, and pond cypress from extensive logging.  Currently, the Audubon Society is responsible for managing the swamp.  The sanctuary is a gateway for the Great Florida Birding Trail, an important breeding ground for endangered wetland birds.