Contemporary Homes May be a Trend in Naples
Posted by Mark Washburn on Monday, August 24, 2020 at 10:14 AM
By Mark Washburn / August 24, 2020
Comment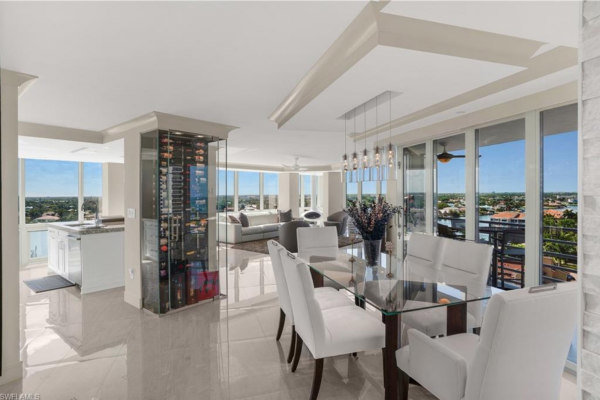 Known for boasting crisp, clean lines and open floor plans, contemporary homes may just be a new trend for the Naples area. No longer confined to being more of the exception than the rule, contemporary-style homes seem to be quickly gaining in popularity across the area.
Buyers can expect to find large windows, allowing for an excess of natural light to flow throughout the homes. Other common features you'll find with contemporary homes in Naples are home designs that incorporate a large amount of outdoor living space, along with an open interior floor plan.
Oftentimes the homes of this style are warm and inviting, while tastefully incorporating some natural features. One good place to begin your search for a contemporary home in Naples is in The Moorings.
The area offers the advantage of having a great number of different home styles, as residences in this particular part of Naples vary greatly in style, price and age. As one of the city's oldest communities, some homes in The Moorings date back to the 1950s.
While you will find some traditional Florida-style designs in the area, you will also find some recently renovated homes and even new waterfront properties in contemporary designs. Not only do homes in The Moorings enjoy a location that's close to the beach, but club members can also take advantage of its challenging golf course and other on-site amenities.
Yet another community to search for a contemporary-style home in Naples is Coquina Sands. As another example of one of the city's original neighborhoods, Coquina Sands was built-up mostly in the 1960s.
Today, you'll find that some of the community's older homes have been torn down and replaced by more modern designs, including some contemporary-style homes. This opens up the possibility to new construction within one of the city's most desirable, long-standing communities.