Collier Residents Healthiest in Florida
Posted by Mark Washburn on Monday, April 17, 2017 at 4:13 AM
By Mark Washburn / April 17, 2017
Comment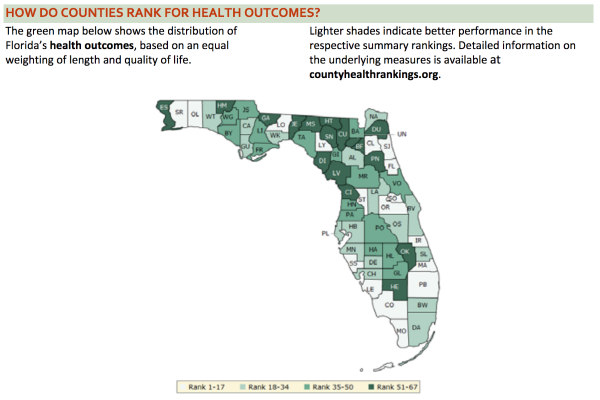 A new report once again ranks Collier County residents among the healthiest in the entire State of Florida. According to the 2017 County Health Rankings, residents of Collier County come in second place overall, right behind St Johns County when compared to all 67 counties across the state.

The study, presented by the Robert Wood Johnson Foundation and the University of Wisconsin Population Health Institute, gives Collier County the number two spot for health outcomes. This includes a number one ranking for length of life and a spot in the top 10 for quality of life.

In addition, the county also receives an admirable number five in the category of health factors. Included in this is the subcategory of health behaviors, which presents Collier County with the number two ranking. This takes into account things like the percentage of residents who smoke or adults who are obese. The county also receives high marks for physical environment and respectable scores for clinical care and social and economic factors.

The yearly report looks at counties across the nation, and then ranks them based on things like crime, economic health, health insurance coverage and behavioral factors. Those factors include the rate of drinking and smoking in each county.

The ranking for Collier County has stayed consistently high over the years, and some say that's for good reason. The affluent area experiences superb weather year-round, plus provides plentiful parks and beaches for residents to enjoy. In addition, some credit the region's schools, positive health initiatives and a low crime rate.

The overall goal of the published health rankings is to provide local leaders with a way to show how health ties into where a person lives, works, plays and learns. The accompanying "Roadmaps" program then gives leaders and communities additional insight with ways to make necessary changes and ways to work together to promote and influence better health.