Clam Pass Park: Naples Beauty
Posted by Mark Washburn on Monday, June 18, 2018 at 7:17 PM
By Mark Washburn / June 18, 2018
Comment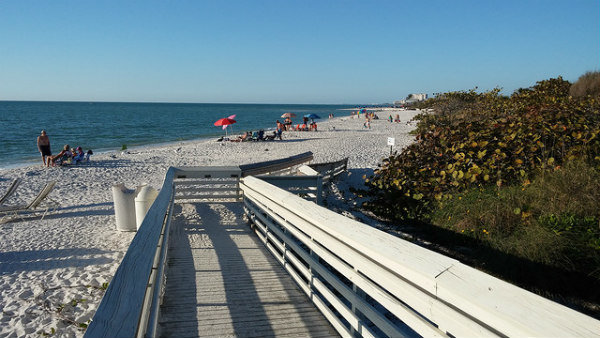 Photo: h2kyaks
Offering up a front row seat to the natural beauty of the region, Clam Pass Park presents a popular beach access point in North Naples. With shallow water, the location makes for an ideal setting for beachgoers.
A three-quarter of a mile boardwalk through a mangrove forest leads from the parking lot out to the sandy beach, with a total of 25 acres of preserves and coastal habitat ready to explore. Along the way visitors are treated to wildlife, marine life and birds; a popular location for spotting hawks, eagles, wading shorebirds and osprey. The mangrove lagoon, in particular, allows for a fantastic viewing of fiddler crabs.
Visitors who don't want to make the walk can also access the beach from the parking lot via a free tram. Once there, the white sand and turquoise water come together to form a natural oasis.
While popular with locals and tourists, the beach does become less crowded the farther away you venture. The beach actually stretches on for miles, allowing plenty of space to take in the beauty of this Naples gem.
To keep the natural attraction in tip-top shape, however, does take some occasional work. Recently, county crews dredged Clam Pass to help repair some of the damage and erosion left from Hurricane Irma.
Engineers pumped thousands of cubic yards of sand back on the beach from the inlet. The last time the area had to undergo a major dredging project was just two years ago.
With the latest project finished, beachgoers are free to enjoy the location once again. Found between the Park Shore and Pelican Bay neighborhoods, the site has some fantastic nearby amenities, including a small café serving up drinks and sandwiches for sale.
You'll also find rentable beach umbrellas and chairs when visiting the site. Clam Pass Park provides around 170 public parking spaces, available for a small daily fee or free with a residential beach parking permit.