Celebrate Nature at Pelican Landing
Posted by Mark Washburn on Friday, January 27, 2017 at 12:08 PM
By Mark Washburn / January 27, 2017
Comment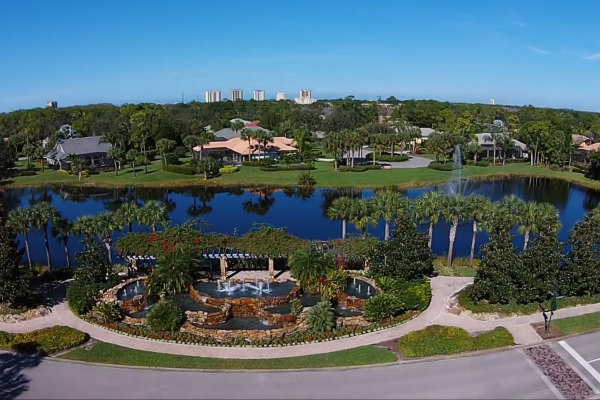 Bordered on two sides by water and creatively planned to incorporate its exquisite surroundings, Pelican Landing is a celebration of nature, a premiere community that masterfully combines sweeping views with top-notch amenities. While the area began with the Pelican's Nest Golf Club, it has grown substantially over the years to include single-family homes, condos, high-rises, coach homes and villas, all designed to compliment the environment and surpass expectations of prospective homebuyers.

Perhaps one of the most visible attributes of Pelican Landing is Beach Park, accessible via boat shuttle. Here, residents enjoy everything from fishing and swimming to bird watching and shelling. There's also a Sailing Center offering up lessons and sailboat rides. In addition a Canoe Park provides kayaks and canoes for residents to go out on Spring Creek, plus bocce ball courts and a Tennis Center offer up extra incentives for outdoor recreation.

Other options of living within Pelican Landing include the fully equipped Fitness Center, plus golfing at the nearby Pelican's Nest Golf Club. All of this is, of course, in addition to the natural environment of which Pelican Landing was originally designed, with winding roads that lead past towering trees, wetlands and tropically themed landscaping. Homeowners of Pelican Landing are encouraged to supplement their own landscaping with native plants as well, keeping with the theme of a carefully planned, pristine community, bordered on one side by Spring Creek and on another by Estero Bay.

With homes and condos priced around the high $200,000s to the multi-million dollar range Pelican Landing provides a large selection of options for prospective homebuyers. Most homes range from around 1,300 to upwards of 7,000 square feet in size, with variations in indoor and outdoor living space designed to appeal to buyers in search of a true Southwest Florida lifestyle, surrounded by nature yet abundantly rich with options and possibilities.