Bonita Springs Marinas Offer Access To Gulf
Posted by Mark Washburn on Tuesday, April 29, 2014 at 5:27 PM
By Mark Washburn / April 29, 2014
Comment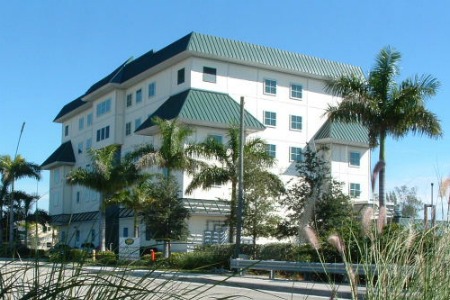 The Gulf waters around Bonita Springs offer endless enjoyment for Southwest Florida boaters.  Boaters in the area are fortunate to have several marinas to store and service their watercraft.  We highlight two well-known and very popular marinas in Bonita Springs: Bonita Bay Marina and Hickory Bay Boat House.  Both offer truly first-class services and are well-loved by residents.

Bonita Bay Marina is one of the finest full-service marinas on the Imperial River at the southern end of Estero Bay.  As a full-service marina, Bonita Bay Marina offers wet slips and dry boat storage; in addition it provides on-site fueling and some mechanical services to ensure boats stay in good performance.  The marina will also launch your boat, if you so desire.  A casual waterfront restaurant and bar, Backwater Jacks, serves lunch and dinner.  Backwater Jacks is accessible by land or boat.  Bonita Bay Marina is located at 27598 Marina Pointe Drive SW.

Another fine marina is Hickory Bay Boat House in the heart of beautiful Bonita Springs.  Serving as a first-class marina, all members of the Boat Club Association own an interest in the private waterfront property.  There are 108 wet and dry boat slips available for boats used for day cruising, sport fishing and over-nights.  You can take your boat out and visit several nearby islands, the Florida Keys or the back bays. 

Mangroves nestled with snowy egrets, pelicans and ospreys surround Hickory Bay.  It is a birdwatchers dream.  Just minutes to the pristine white sandy beaches of the Gulf of Mexico, the Hickory Bay Boat House is located at 4751 Bonita Beach Road.  It is 5 miles west of I-75 and just east of Bonita Beach on the Gulf of Mexico.