Best Date Night Locations in Naples
Posted by Mark Washburn on Tuesday, November 8, 2022 at 8:49:27 AM
By Mark Washburn / November 8, 2022
Comment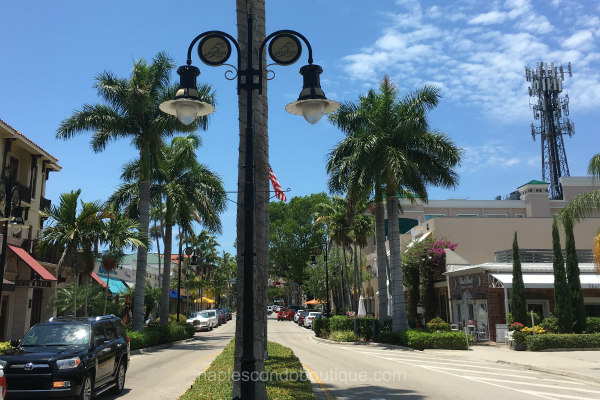 If you're searching for a fun place to take a first date, or your long-term partner, we've found some of the best date night locations in Naples.
Fifth Avenue South
Fifth Avenue South is the place to be and to be seen in Naples. This shopping and dining destination is packed with locally owned boutiques, cafes, and dozens of restaurants. A mix of tourists and locals, Fifth Avenue South is oftentimes a favorite spot for a night out in Naples.
Mercato
Mercato is the place to go for a bit of everything, as this hot spot is packed with bars, restaurants, and nightclubs. You'll find some upscale spots here, as well as some casual ones. Whether you're interested in enjoying a glass of wine in a quiet setting or you're in the mood for live music, it's possible when you visit Mercato in North Naples.
Tin City
If you're searching for another fun spot in Naples for date night, you can always head to Tin City. This is where you'll find some great restaurants, plus you can always cap off the evening with a walk around the area's many shops or while enjoying a sunset.
Lowdermilk Beach
If you'd rather end up in a place that's more low-key, why not take time to head out on the sand with your significant other. Lowdermilk Beach is found in the Coquina Sands neighborhood and is a great spot for families and for couples. The park is open from early in the morning until late at night, so some people like to head to the beach in time to watch a sunset. The park has some picnic tables if you bring your lunch, plus a concession stand and some volleyball courts.
Vanderbilt Beach Park
Another outdoor option is Vanderbilt Beach Park in North Naples. This popular park sits close to some upscale hotels and has its own parking garage, making it easy to take a stroll out on the sand. Watching the sunset from Vanderbilt Beach is a rite of passage in North Naples.