Best Buy Founder Selling Bonita Bay Mansion
Posted by Mark Washburn on Friday, February 21, 2020 at 5:06 PM
By Mark Washburn / February 21, 2020
Comment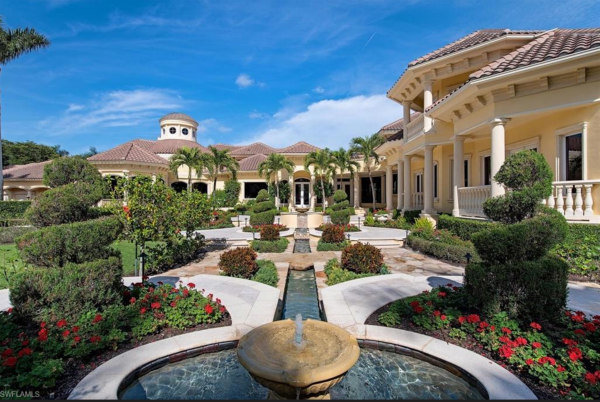 A massive Bonita Bay mansion is on the market and depending on who you ask it may just be a real bargain. The home, which currently belongs to the founder of Best Buy electronic stores, is on the market in Bonita Springs for $5.5 million.
With around 14,000 square feet of living space, there's plenty of home to go around. It's the largest home in the Bonita Bay community and was originally built for $9 million.
Billionaire Dick Schulze built the home in 2000 as a retreat for his ten children and dozens of grandchildren. Surprisingly, he's not exactly downsizing with his next home.
In fact, it's quite the opposite. According to some reports his large family has outgrown the sprawling mansion in Bonita Bay and they've already moved on to a new home. That leaves this particular Bonita Bay mansion up for grabs.
With seven-bedroom suites, nine baths, a large bunk room, a covered greenhouse pool and a home theater, the home has plenty of room for living and for entertaining. The home also features a dramatic double staircase, marble floors and double-height ceilings.
Other desirable features include the home's generous lakefront views and its more than one-acre of lush, landscaped property. Fountains, statues, gardens and tall palm trees all surround the home.
While spectacular in itself, the large home is just one highlight of the greater Bonita Bay community. Made up of more than 50 neighborhoods, Bonita Bay also features lakes, nature preserves, parks and plenty of opportunities for outdoor recreation, as well as countless opportunities to live a luxury lifestyle.
From the private marina with direct Gulf access to a community beach park, tennis, golf and fitness, this incredible Bonita Springs community has plenty to offer. It also sits close to some of the area's best shopping and dining possibilities.