Bayshore Arts District: Funky Naples Neighborhood
Posted by Mark Washburn on Monday, April 30, 2018 at 11:11 AM
By Mark Washburn / April 30, 2018
Comment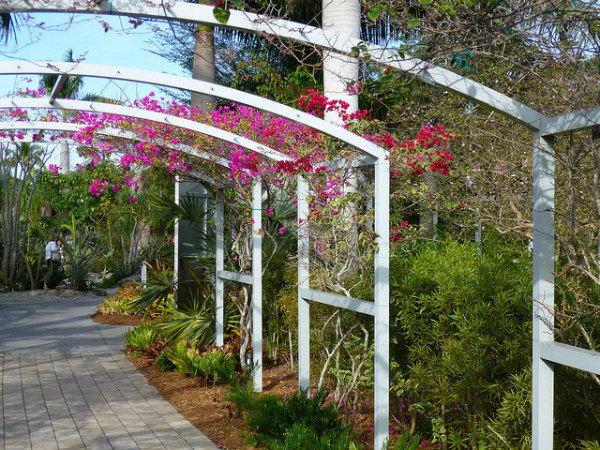 Photo: mark_whitton
One of Southwest Florida's most unique neighborhoods, the Bayshore Arts District has gradually transformed itself into a funky Naples neighborhood. Officially recognized as an arts district for more than a decade now, businesses of the Bayshore Drive triangle area of Naples are just now starting to get more widespread recognition.
Tenants of the district include a jewelry boutique and design studio, plus specialty artists including photographers, painters, illustrators and fabric designers. In fact, the one-mile long district is filled with artist studios and shops, plus designers and more. While some of the more recent interest and foot traffic in the district is credited, at least in part, to the Wang Opera Center, some artists say they're beginning to attract the crowds all on their own.
The Bayshore Arts District is also home to some restaurants and bars, boutique hotels, plus a mix of condos, apartments and single-family homes. Right on Naples Bay too, the location of the district is ideal for boating, biking or walking, with easy access to Old Naples or on to Marco Island.
The eclectic, urban neighborhood has reemerged as one of the area's newest hot spots, as it continues the trend of transforming itself into a thriving arts district. While some old buildings in the neighborhood have been changed into new business offerings, you'll also find some newer construction, contemporary-style homes in the area.
One major attraction is the Naples Botanical Garden, at home in the district. At more than 150-acres, the garden remains a major site for visitors to the Naples area. Open daily, the garden features plant-life from around the globe, along with a visitor's center and special events planned throughout the year.
From homes and condos to gardens and studio space, the Bayshore Arts District continues to evolve, bringing trendy new offerings to the Naples area.