Ave Maria Passes 2,000 Home Mark
Posted by Mark Washburn on Friday, November 16, 2018 at 6:50 AM
By Mark Washburn / November 16, 2018
Comment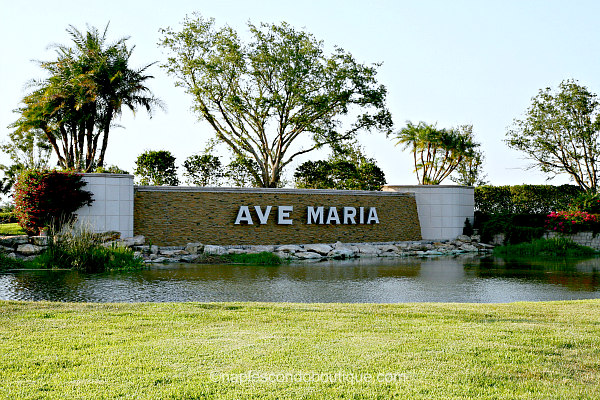 With hundreds of new homes sold every year since it's beginning, Ave Maria just surpassed the prestigious 2,000 home mark. Developers of the town say that puts them extremely close to the highly anticipated 2,500 home mark, a designation they say is vitally important to supporting the master-planned town's future.
While about 200 homes have already been sold this year alone, reports also suggest about one-third of available commercial space is currently leased, setting the stage for a new phase of growth in Ave Maria. The 4,000-acre town is currently under construction in Collier County, with plans to eventually bring in thousands of homes, recreation, plus shopping and dining, all centered by Ave Maria University.
Already about one-fourth of the homes planned for Ave Maria are occupied, with plans to eventually bring the population to upwards of 22,000 people, topped off by another 1,000 or so residents counting the university.
It's expected that more than 10,000 homes could someday be finished in the town, with commercial development bringing in new jobs and future services. With room for nearly 2 million square feet of commercial space at build-out, the town makes room for retail, restaurant and office space, plus a massive manufacturing plant.
First opened about a decade ago, a major grocery store was one of the property's very first commercial tenants, while area residents were also incentivized to open up businesses in the town's center. In the future, developers also plan on drawing in some national retailers and restaurant chains to the area.
Home designs from a handful of builders start priced in the high $100,000s, with other options topping $500,000 in the town. Ranging from around 1,300 to upwards of 5,000 square feet in size, around 20 model homes are currently open for viewing in the master-planned town of Ave Maria.
Search Ave Maria By Subdivision