Aura at Metropolitan Naples is a Transformative Development
Posted by Mark Washburn on Thursday, July 13, 2023 at 10:06:29 AM
By Mark Washburn / July 13, 2023
Comment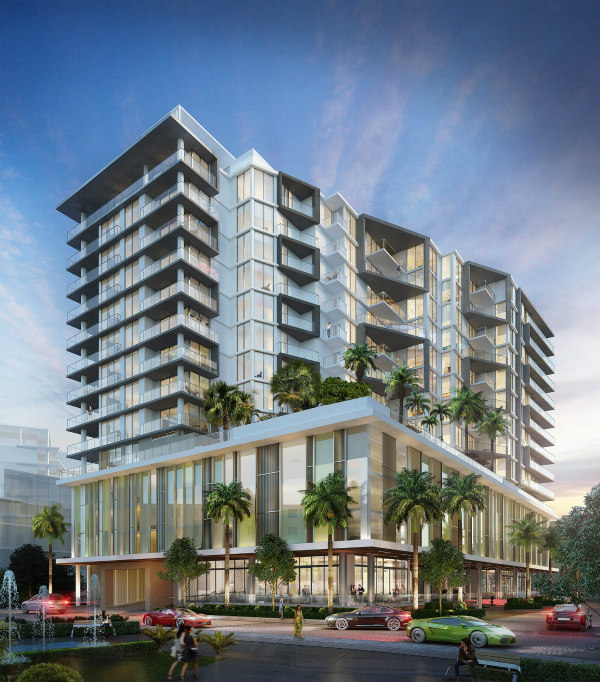 Located at Fifth Avenue South and Davis Boulevard, Aura at Metropolitan Naples means living within walking or biking distance of much of what you want and need in Downtown Naples. The transformative development is a new, 15-story high-rise that will serve as home to some ground level retail shops, as well as more than 50 upscale residences.
Not only does the luxury tower mean a number of high-end amenities, but it also means you have a front row seat to some of the best options in Naples. It's an ideal location for enjoying a true Naples lifestyle without ever venturing far from home.
Plans for the new high-rise include adding in a fitness center with sweeping views, a rooftop infinity pool, some firepits, a business center, and a putting green. As well, plans call for an outdoor kitchen with space for grilling, a luxury guest suite, private garage parking and EV charging stations.
The location makes it easy to reach what you need and want, as Aura at Metropolitan Naples sits close to upscale dining and shopping on 5th Avenue South, plus also Tin City and Cambier Park. The Naples Bay Resort & Marina offers boat slips and rentals right across the street from Aura, plus you'll also find some restaurants and boutique shops.
As well, there's the new Gulfshore Playhouse, which will soon include theaters, rehearsal space, plus a bar and café. The planned mixed-use development of Naples Square is also nearby, with plans to bring in a new hotel and several restaurants to the area.
As well, there are some other businesses planned to go in nearby too, including a new Whole Foods Market and a Restoration Hardware where a restaurant once stood. For convenience, you can always take a shuttle to area beaches, hop on a boat charter, or go for a cruise.
Search Naples Urban Lifestyles Developments
Inquire About Aura at Metropolitan Naples