An Inside Look at the Evolution of the Coquina Sands Community
Posted by Mark Washburn on Wednesday, January 12, 2022 at 9:37 AM
By Mark Washburn / January 12, 2022
Comment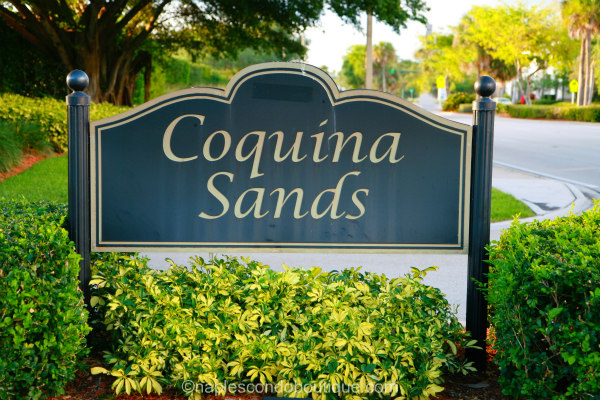 As one of the oldest communities in Naples, Coquina Sands has quite a history. Home to hundreds of single-family homes and multi-family residences today, Coquina Sands actually began decades ago.
When Naples was first laid out, the place we now call Coquina Sands sat in the northernmost section of town. In the mid 1940s, the town passed on the land title to the Naples Company.
By the mid 1950s, the city council approved the plat for Coquina Sands unit one. This led to wider, curving boulevards, originally named after flowers and shells.
Today, you'll find more than 200-single family homes and more than 600 multi-family homes in Coquina Sands. Some of the homes are waterfront properties with direct Gulf access.
Because the area features older homes and more modern homes, cozy homes and sprawling penthouse condos that rival the size of a single-family home, prices in Coquina Sands do vary considerably. Buyers can choose from beachfront condos along Gulf Shore Boulevard or waterfront condos in mid-rise buildings.
There are also some low-rise condos, waterfront homes and non-waterfront single-family homes for buyers to choose from. You'll additionally still find the Naples Beach Hotel and Golf Club with its 18-hole golf course, its tennis facility and spa, and more than 300 hotel rooms.
Owned today by the City of Naples, Lowdermilk Park sits in the area, too. It serves as not only the city's largest park, but also its only beachfront park.
The golf course sits at the southern boundary of Coquina Sands, while Park Shore serves as its northern boundary. US 41 sits to its east, and the Gulf of Mexico sits to the west of Coquina Sands.
Development in the nearby community of The Moorings began not too long after Coquina Sands. Today, the two seem to flow into each other, but they're commonly still distinguished by their street names. Although some streets in Coquina Sands have since been renamed, most of the street names in The Moorings reference nautical terms.
Search Gulf Shore Boulevard Neighborhoods