A Look Back at Marco Island's Development
Posted by Mark Washburn on Friday, April 10, 2020 at 2:28 PM
By Mark Washburn / April 10, 2020
Comment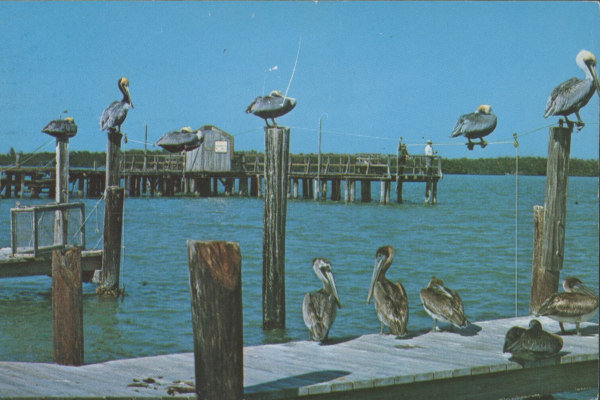 A little over a half-century ago, about half of Marco Island was still swampland and remarkably undeveloped. At that time only a few hundred people called Marco Island home.
That's when the Mackle brothers, the same developers behind countless other Florida communities, discovered the possibilities existing on Marco Island and hatched a bold plan to dredge channels and build thousands of residential units. They also initiated plans to build resort hotels, apartments and business districts.
The master plan additionally called for yacht clubs, a country club, a golf course, and even some schools and churches. Brochures at the time showed waterfront homes starting at less than $20,000 and island homes starting under $15,000.
Soon, thousands of people began showing interest in the island, and its population grew. By the late 1960s, hundreds of apartments were finished, and even more were under construction. Thousands of homesites had also sold, and a new bridge went up over the river.
By the early 1970s, an estimated 5,000 full and part-time residents called Marco Island home. More than 1,000 condos were finished, as were hundreds of homes. Flash forward a few more years and a second bridge went up, connecting the island to the mainland.
Efforts by the Mackle brothers to transform Marco Island into a luxury resort community, however, were eventually thwarted when legislators, environmentalists and the courts stepped in. Some of the undeveloped land was then turned into nature preserves.
By the late 1990s, a majority of the development on Marco Island was finished. These days, around 17,000 people call Marco Island home, but that number more than doubles when you count in snowbirds and vacationers.
You'll now find thousands of single-family homes on Marco Island, in addition to around 10,000 condo units. The island is also home to hotels, some residential lots, and a blend of commercial, retail and restaurants.