A Brief History of Bird Rookery Swamp
Posted by Mark Washburn on Thursday, June 1, 2023 at 12:07:08 PM
By Mark Washburn / June 1, 2023
Comment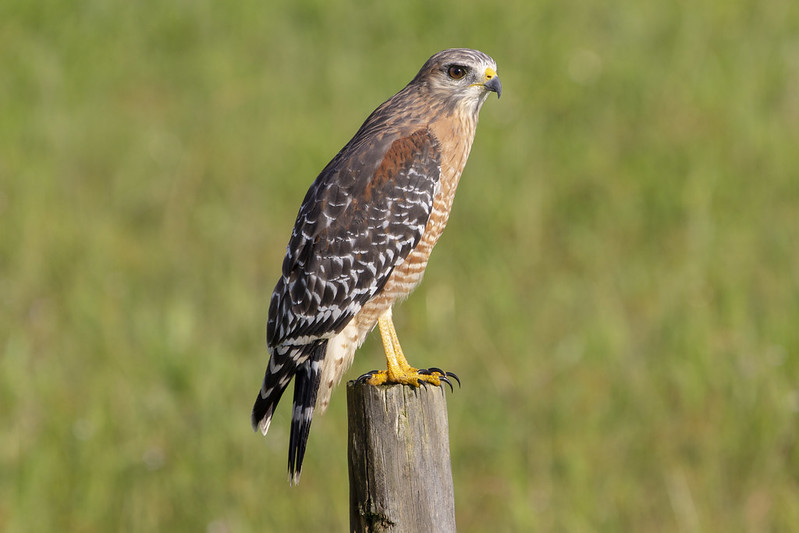 Photo: Dennis Church
A fantastic location today for getting out and exploring nature, there's also plenty of history when it comes to Bird Rookery Swamp. Centuries ago, it's thought the Calusa tribe traveled through the swamp enroute from what we now call Fort Myers Beach to their fishing and hunting camps in Immokalee.
Along the way, history tells us that the tribe use palm leaves to weave into floor mats and roof their homes, collected some of the native plants for medicinal reasons, fished, and also dined on some of the native fruits that were known to grow on trees in the swamp. Flashforward to the late 1800s and early 1900s, and the swamp brought in feather hunters, as the equivalent of one pound of bird plumes was once considered more valuable than the same weight in gold.
In the following decades, miles upon miles of elevated trails were constructed to harvest trees in the swamp as part of the timber trade. The Cypress trees that grew in the area were sometimes hundreds of years old, and thus considered very durable, and even resistant to bugs and water.
Some of those trees harvested from the swamp were used to build boats used during WW2, to rebuild parts of Europe after the war, and they were used to construct catalog homes. Ranchers and farmers have also used the land for melon, tomato and potato crops, as well as to grow orange trees.
Today, you'll find dozens of kinds of birds are attracted to Bird Rookery Swamp, and it's a good placed for running, photography, biking, and of course, hiking. About a decade or so ago, the Bird Rookery Swamp Trail opened, with miles of hiking and biking trails to explore.
A short, crushed shell path leads on to a boardwalk. Along with some of the native birdlife in the swamp, the location also serves as home to deer, bobcats, panthers, otters, and alligators.
You can access Bird Rookery Swamp in North Naples by heading east then north on Immokalee Road and then west on Shady Hollow Boulevard.
Search North Naples East Communities