5 Areas that Form the Core of Downtown Naples
Posted by Mark Washburn on Thursday, March 9, 2023 at 6:56:44 AM
By Mark Washburn / March 9, 2023
Comment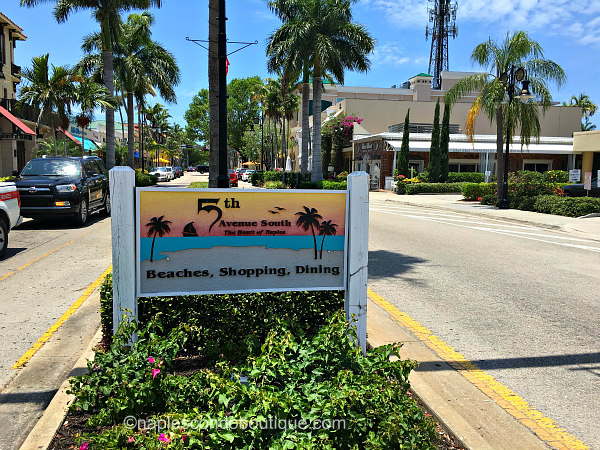 From funky little shops to upscale delights, there are five main areas that form the core of Downtown Naples, and each is known for its own unique vibe.
Fifth Avenue South
Popular Fifth Avenue South is a one mile stretch of roadway filled with cafes, restaurants, shops, and boutiques. You'll also find salons and spas, art galleries, a community theater, and a hotel. Essentially Main Street in Naples, Fifth Avenue South is popular with locals and visitors, alike.
Third Street South
Third Street South is a four-block section of upscale stores, many of which tend to be independently owned. This part of Downtown Naples is also known for its dining options, as well as hosting a popular farmer's market during several months of the year.
Crayton Cove
Crayton Cove sits on Naples Bay and is home to the Naples City Dock. This is the place to head to pick up a boat tour or a fishing charter. The area also features a hotel, plus it's home to some long-standing institutions, such as the Boathouse on Naples Bay and The Dock at Crayton Cove.
Naples Pier
If you want to go for a stroll out over the Gulf, you can do that too at Naples Pier. The pier sits on the western end of 12th Avenue South. Dating back to the late 1800s, the wooded pier is 1,000 feet long. It's a popular spot to catch a sunset in Naples.
Tin City
Once a place where fishermen came in with their fresh catch of the day, Tin City is now one of the most eclectic hangouts in Downtown Naples. At home along a narrow channel, Tin City is full of unique shops selling everything from crystals and crafts to beachwear. The area is also home to some waterfront dining options, such as Riverwalk.
Featured Naples Urban Lifestyle Developments