34102 is a top 10 most expensive zip in FL
Posted by Mark Washburn on Wednesday, October 25, 2017 at 7:34 PM
By Mark Washburn / October 25, 2017
Comment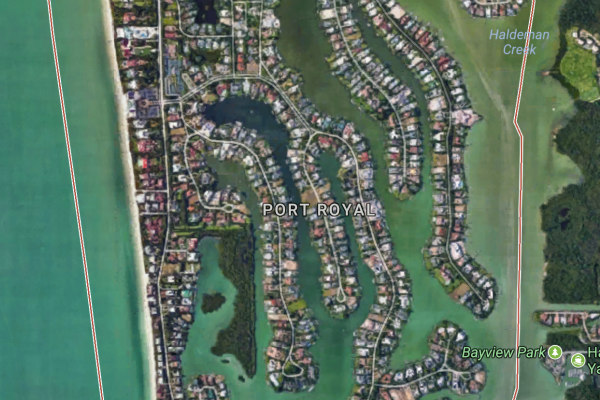 Beverly Hills is well known as one of the most famous zip codes in the nation, but it seems Naples certainly holds its own when it comes to prestige. Noted for its fabulous beaches and beautiful homes, Naples is also the place where you'll also find some of the most expensive real estate.
According to property research from the website PropertyShark, Naples ranks in the top ten when it comes to Florida's most expensive zip codes. Zip code 34102 in Naples comes in at number six on the list, with many of the locations all enjoying waterfront views and easy coastal access.

More specifically, the 34102 zip code registers back to tony Port Royal, where luxury homes are the standard and vacant lots alone often command multi-million dollar price points. Among the most expensive homes in the area is a nearly 16,000 square foot home, reportedly priced at $58 million.

A few years ago, though, one particular property made headlines when it was privately listed at $80 million. The $80 million price tag included most of the main home's custom furnishings, a guest home and five meticulously landscaped acres.

It's certainly not out of the question for high asking prices in Port Royal. After all, two homes on the same street once shattered real estate records when both sold for more than $40 million. At the time they claimed the titles of the most expensive homes ever sold in Naples.

Sold for $47.3 million in cash, the first home enjoys 23,000 square feet of living space, along with 275 feet of beach frontage and a swimming pool. The rivaling $42 million sale provided a main house, guesthouse, tennis court, ocean frontage and an infinity pool.

The ultra luxurious homes extend to other parts of Naples, as well, with two other Naples zip codes also ranking in the top 15 when it comes to the state's most expensive.