Avalon Park at Ave Maria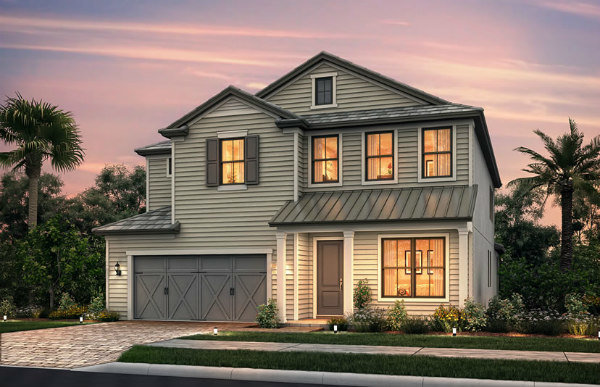 Avalon Park is a community of single-family homes within Ave Maria. This neighborhood features homes by Pulte Homes, ranging in size from 1,565 square feet to 4,242 square feet sited on 70 ft-wide lots. Residences have between three and six bedrooms and both single and two-story models are available.
Avalon Park at Ave Maria Homes For Sale
Avalon Park at Ave Maria Homes For Sale
December 6, 2023
More About Avalon Park
Avalon Park Amenities
Homes within Avalon Park come with optional membership to the Ave Maria Water Park. The park includes a resort-style swimming pool with beachside entry, a tube waterslide, and a sand volleyball court. Nearby Ave Maria North Park features a playground, baseball and soccer fields and basketball courts. Ave Maria South Park includes bocce ball and pickle ball courts, a spa, softball field, dog park and amphitheater.
Avalon Park Location
Avalon Park is located east of I-75 in Naples, Florida. This community is north of Oil Well Road, between Oil Well Grade Road and Camp Keais Road, off Anthem Parkway.
Avalon Park Floor Plans
Distinctive Series
Cedar: 3 BR | 2 BA | 1 Story | 2 Car | 1,662 SF
Highgate: 4 BR | 2 BA | 1 Story | 2 Car | 1,850 SF
Mystique: 2-5 BR | 2-4 BA | 1 Story | 2 Car | 1,889+ SF
Whitestone: 4-5 BR | 2.5-4 BA | 2 Story | 2 Car | 2,894 SF
Yorkshire: 5 BR | 3.5-4.5 BA | 2 Story | 2 Car | 3,416 SF
Valencia: 4-7 Br | 3.5-5.5 BA | 2 Story | 2 Car | 4,342 SF
Echelon Series
Ashby: 3-4 BR | 2.5-4 BA | 1 Story | 3 Car | 2,298+ SF
Easley: 3-4 BR | 2.5-4.5 BA | 1 Story | 2 Car | 2,685+ SF
Oakhurst: 4-5 BR | 2.5-5 BA | 2 Story | 3 Car | 3,820+ SF
Roseland: 4-6 BR | 3.5-6 BA | 2 Story | 3 Car | 4,272+ SF
Upton: 6-7 BR | 5.5-6.5 BA | 2 Story | 3 Car | 5,363 SF
From Our Blog - Avalon Park
Search Ave Maria By Subdivision
Inquire About Avalon Park