About Naples Condo Boutique
Buying or selling a condo or home is one of the most significant decisions you'll make in a lifetime. A professional Realtor ensures the process runs smoothly and removes potential risks. When you work with the Naples Condo Boutique Agents at Premiere Plus Realty, you're assured of an experienced real estate agent who not only understands the area where you want to live, but also will listen carefully and provide you with the personalized service you deserve before, during, and after the sale.
We offer an information-rich, low-pressure experience that is focused on best meeting your needs in every step of the transaction.
Meet The Naples Condo Boutique Agents

Beverly Hoffman Gallo - Realtor®
Beverly Hoffman Gallo's real estate career began in New York, first as a Rental Agent for an apartment complex firm and later a Licensed REALTOR®- initially specializing in residential resale properties and then adding expertise in the field as Sales and Marketing Director for new construction homes and condominiums, and as a Site Director for condominium conversions. Hoffman-Gallo's extensive experience in New York's real estate and marketing industries prepared her for a serendipitous move to Naples Florida in 1992. In Naples she held a position with the developer of a proposed assisted living community in Pelican Bay and honed her negotiating skills while acting as President of a national marketing and buying group. In 1999 she returned to the residential resale market as a Licensed Florida REALTOR® utilizing her decorating skills in preparing seller's homes for market and working with buyers to find the best home for their personal lifestyle.
With a vast knowledge of the area she listens intently to insure she knows which areas/communities will resonate and counsels customers accordingly. Working together as THE GALLO TEAM, she and her husband Dominick double the knowledge, talents, integrity and enthusiasm you receive. Your satisfaction truly is their greatest reward.
Janet Santiago - Realtor®
Janet Santiago joined Premiere Plus Realty in 2014. I came from Boston and moved to our beautiful community of Naples a few years ago. I have been a financial professional for over 20 years and now I am a licensed Real Estate Agent. Since being in Naples, I have established relationships and local experience to provide my clients with a unique advantage.

To navigate the complex decisions involved in today's real estate market requires the guidance of a professional. I am dedicated to service, committed to excellence and I pay close attention to detail. I put pride in and emphasis on accountability, reliability, timeliness and enthusiasm. I provide my clients with all the information necessary to help them make real estate investment decisions throughout the changing market cycles.
My goal is to ensure that every client feels like my only client, and to provide a level of honesty and integrity that cannot be questioned. I aim to ensure that every client is sufficiently represented and informed to be able to make the right decision for themselves and their family in the knowledge that they have received the very best service available in our industry today.
Mark Washburn - Webmaster & Blogger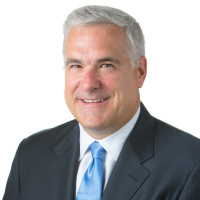 Mark Washburn is the Webmaster and blogger for Naples Condo Boutique. Mark is passionate about the Naples real estate market and takes great pride in providing a resource to help clients navigate the dynamic Naples condo market. Having started several companies, Mark is truly a serial entrepreneur. He was recognized as an Ernst & Young Entrepreneur of the Year Finalist and a Boston Business Journal 40 under 40 winner.
Outside of work, Mark enjoys boating, fishing, skiing, spinning and cheering for the six-time Super Bowl Champion New England Patriots.
Our Services
Buyers' Representation
Whether you're in the market for a new condo or stepping up to your dream home, we can simplify your search. We'll select the neighborhoods and properties that meet your vision, assist in prioritizing must-have features and amenities and ensure the properties fit your financial requirements. We'll also talk to you about schools, transportation as well as commercial and residential areas bordering your property. Leveraging our professional network of connections, we'll also help with financing, inspections and ultimately, negotiate a purchase price on your behalf on the most favorable terms.

Clients return again and again to take advantage of our unique skills and representation. It's our job to look after your best interests, and we will do so at no cost to you as a buyer.
If you're ready to start house hunting, you can search real estate listings now. You can also refer to our Buyer's Guide for helpful tools and buying advice. To start working with an agent right away, please contact us.
Sellers' Representation
Our seasoned professionals will significantly reduce the work involved in showing, marketing, and selling your property. One of our key advantages is the ability to leverage technology including the Naples Condo Boutique website to establish a highly visible Internet presence for each listing, helping to ensure your home is seen by the widest audience of target buyers.
Before we list your property, we'll present you with comparable market statistics to determine the optimal price for your home and then assist with staging and landscaping advice to showcase your home's unique assets. Most important, we'll not only take care of complicated paperwork and any contingencies that may arise, we'll ensure you get the best market price for your home. We've completed thousands of similar transactions so can ensure the entire sale gives you the positive experience you deserve. We may even showcase your home as part of our site's Featured Listings.
See our Seller's Guide to get your Free Home Evaluation, or contact us to get connected with a Seller's Agent.